askchubbybunny-deactivated20120 said: Dear glob. theres more of you?!
Problem?
The 12th GIF in your folder is your reaction to getting your own TV show
Submitted by: Anon
#12
#gifs
#tv show
#own
Your OTP is having sex in your bed. The sixth gif in your gif folder is your reaction.
blog about it

 
(via askfionnathehumangirl-deactivat)
Anonymous said: Black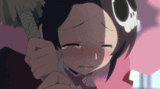 YOU JERK!
PUT COLORS IN A MESSAGE.
askmemarcelinethevampirequeen:
Red - I love you.
Deep Red - I'm in love with you.
Pink - I could stay on your blog for hours.
Yellow - You're amazing.
Peach - I miss you.
Blue - I want to get to know you.
Purple - You're hot.
Brown - I would fuck you.
Green - I would date you.
Black - I hate you.
White - Delete your tumblr.
Violet - Go die.

DO ET. DOOOOO ET.
-expecting a lot of black-
(via askme-marceline)
tumblrbot said: WHERE WOULD YOU MOST LIKE TO VISIT ON YOUR PLANET?
I WANT TO RULE THE CANDY KINGDOM!!! SO CANDY KINGDOM.
I VISITED THERE ONCE.